Rock 'n Soul Guitar Straps
Personal and tailor-made, with an eye for a better world.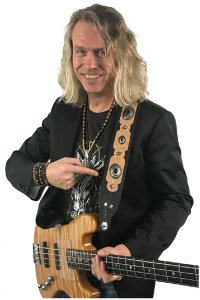 Rock 'n Soul is the only one to supply sustainable vegan guitar straps that focus on playing comfort, appearance and the environment. After much research and experimentation, the vegetable materials cork and Pinatex were chosen because of the ultra-light weight and the way it feels. With the custom length and decoration, it is the ultimate bond between musician and instrument with your desired stage appearance.
What might your ultimate guitar strap look like?
Difficulty choosing? Then make an appointment to visit the studio in Rijswijk. Here we can see together what fits and is possible. After all, everyone has different tastes.
Let's play Rock 'n Soul!